Want to update the look of your room with laminate flooring but wondering: is laminate flooring waterproof or not? Or are they just water resistant?

One of the most common questions is whether or not laminate flooring is 100% waterproof, and there is a lot of conflicting information out there about whether or not laminate flooring is waterproof. So, what's the truth?
­
Well, let the experts answer it for you: it all depends on the type of laminate flooring you have. Many newer generation laminate floors, with newer technologies, tighter joints and revolutionary coatings are waterproof, but most old ones are not waterproof; instead, they are just water-resistant, meaning they can withstand some exposure to water (which results in moisture issues). But they are not designed to be submerged in water or used in areas with high-traffic humidity (like a bathroom or kitchen).
­
The newer generation laminate floors are made with a waterproof surface that prevents liquids from penetrating the floor's surface. It makes them ideal for areas where topical spills are likely to occur, such as kitchens and bathrooms. The older and traditional laminate floors are made with a water-resistant surface layer that helps to protect the floor from spills and accidents. However, this layer is not completely impermeable to water, so it is important to clean up any spills quickly.
­
But remember, whether you have traditional or waterproof laminate flooring, it is always a good idea to clean up any spills as soon as possible to prevent staining and damage. If water is spilled onto the surface for more than a stipulated time limit (24 hours in most cases for waterproof laminate), the flooring will be ruined. If you clean the surface within the time limit, your laminate flooring will remain in tip-top condition.
­
Below, we have curated an in-depth overview of laminate flooring material that will clear away all your confusion about whether laminate flooring is waterproof or not. We have even talked about what makes the best waterproof laminate flooring.

So, read along to find out.


---
­
Understanding Waterproof Laminate Flooring Structure
Let's first talk about what makes a waterproof laminate floor different from standard laminate flooring in terms of structure. Well, a basic laminate floor is just made of the following flooring material:
Wear Layer: This part protects the floor from scratches and stains and simultaneously emanates a realistic jaw-dropping look.
Print Layer: This layer consists of your floor's pattern, look, and image. The advanced embossing technology has made it possible to provide the floor with an authentic texture, i.e. close to timber and stone.
Core Layer: This is the primary layer responsible for durability and stability. In many cases, it consists of fiber wood made from wood pulp.
­
These are the essential layers in all laminate flooring options. However, things are a little different in a waterproof flooring structure.
­
In addition to the above-mentioned material composition, a waterproof laminate floor has a slightly different formulation of core layers. The core layer is made of high-density fiberboard (HDF) with resins. Therefore, adding resins makes the floor susceptible to swelling and water damage.
­
But that's not all. A waterproof laminate structure also has a backing layer to provide floor stability and create a barrier between subfloor moisture and the core layer. Some manufacturers have even added a surface layer or a water-repellent seal, to the backing layer and to the joints, that keeps spills and moisture off the core.
­
Furthermore, the space between the floors, also known as seams, is wide in standard laminate flooring. Fortunately, manufacturers are adding water-tight joints and coated bevels to waterproof laminate floors to close the gaps and prevent water from seeping between the planks.
However, there's a difference between water-resistant and waterproof flooring. Let's find out.


---
The Differences between Waterproof and Water-resistant Laminate Flooring
Many homeowners are unsure of the difference between water-resistant and waterproof laminate flooring. The two types of flooring are similar in many ways, but there are some essential differences to remember when deciding what we have listed below.


---
Water-Resistant Laminate Flooring
This type of laminate flooring is less expensive than waterproof and is resistant to water spills, which may result in moisture issues.

However, it's not designed to withstand heavy moisture or prolonged exposure to water. Water-resistant laminate is a good option for rooms like kitchens and laundry rooms where spills are common, but standing water is not.


---
Waterproof Laminate Flooring
This type of laminate flooring is more expensive than water-resistant laminate, but it's worth the investment if you're looking for a truly waterproof floor.

Waterproof laminate flooring is designed to resist heavy moisture issues and can even be installed in bathrooms and other wet areas. Waterproof laminate flooring is a good choice if you're looking for a durable, low-maintenance floor that can withstand heavy traffic and spilled liquids.


---
Why Waterproof Laminate Flooring is a Good Choice?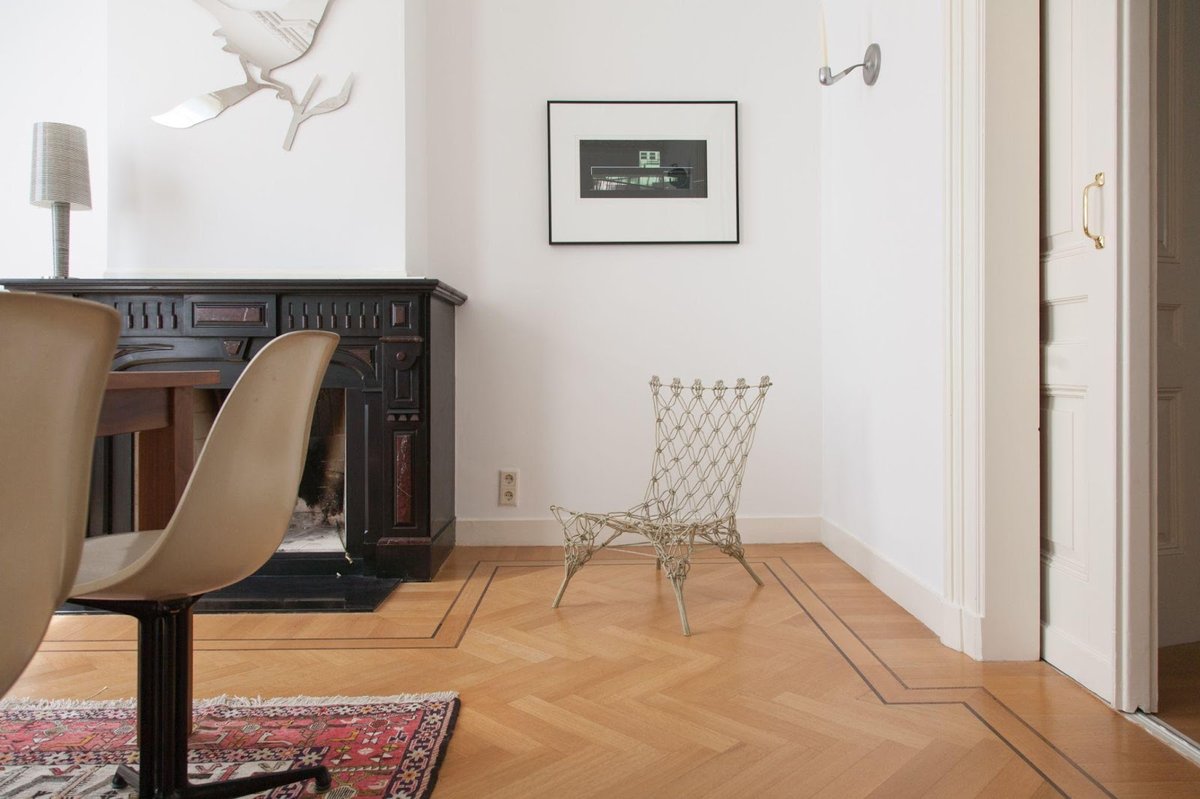 ­
---
Doesn't Absorb Water
One thing's for sure: waterproof laminate flooring doesn't absorb water like traditional laminate flooring. Hence, that's why it lasts long and is moisture resistant and susceptible to water damage.


---
Ideal Flooring Choice for Wet Places
Now you don't need to worry about water spills and stains in wet places such as washrooms and kitchens. Waterproof laminate flooring withstands water damage, provided that you clean up any surface water within 24 hours.


---
High-Insulator
Compared to cold cement subfloors, waterproof laminate floors are warmer and have high-insulation properties. So, it's the best choice if you want to feel comfy and warm in your home.


---
Affordable
Waterproof laminate flooring is pocket-friendly compared to expensive vinyl or hardwood flooring. Long-lasting plus affordable, isn't waterproof laminate floor a steal for a deal?


---
Scratch-Resistance
The wear layer and surface layer enable the waterproof laminate flooring to resist scratches and stains effectively. So, you don't have to worry about ugly scratches destroying your home's appeal.
Furthermore, waterproof laminate flooring works well in homes with pets. The wear layer plus the waterproof surface ensures that pets don't scratch the flooring.


---
Quick to Install
The best part is that you don't need to glue or use nails to install laminate flooring. The flooring has a click and lock installation, allowing a professional to install them within an hour. In fact, you can even install it yourself - that's how easy it is.

But keep in mind that the installation will require plenty of hours if you install it yourself without professional help. Otherwise, if you're unsure about the job, make sure to get professional help from Good Brothers Flooring Plus - the experts when it comes to installation of products related to flooring.


---
Easy Maintenance & Care
You don't need to spend hours vacuuming and mopping the waterproof laminate floor. It's made of recycled hardwood, so a daily routine of brooming and dusting will ensure that your floor shines at all times. For better care, make sure to deep clean once a week.